Top 5 football academies in the world: Messi Iniesta's crafting house
Today we are going to talk about Top 5 football academies in world. These academy are that kind of world class who create players like messi.
Top 5 football academies in the world: Messi Iniesta's crafting house
Football is the most popular sport in the world. This popularity is not one day today! Football is so modern today as a result of cherishing football from the minds of several nations for centuries. And when the popularity of football is from Osaka to Petersburg then the Football World Cup
It is supposed to be the 'Greatest Show on Earth'. Pele-Maradona or Messi-Ronaldo, these names are enough to explain football. But hundreds of football academies have contributed to making these names a global brand icon, such as Santos Napoli or clubs such as Barsa and Real.
Footballers get their academic education from the football academy before they get involved in professionalism. It is football academies that qualify footballers to play in big clubs.
Just as primary school is the first step in our educational life, so are football academies the first step in footballers. Let's take a look at the top 5 football academies in the world and the legends and superstars they created.
5. boca juniors

The boca juniors football team was formed in Buenos Aires with the aim of making football world famous since the beginning of the last century with the touch of the sea. Boca juniors are one of the best ever in Latin America, not just in Argentina. And their football academy has contributed the most to their achievements.
108 years ago today, in 1910, Isteban Baylett founded the Boca Juniors Academy, of which he is the founding chairman. It is located in La Boca, Buenos Aires. The official stadium at Boca Juniors Academy is Pedro Pompeo with a capacity of 49,000 spectators. Most of the players on the main team are academy graduates.
Under the control of this academy, under-8 to under-20 teams play in the junior division and their official football formation is 4-3-1-2. The latest level of the academy is under-20, where each player is formed into a core team formation so that they can easily adapt to wherever they play in Europe or America. Since its inception, the academy has sold more than 350 footballers, 130 of whom have played in the top five leagues in Europe.
Boca Juniors players have played in 35 teams in several other countries, including Argentina, Spain, Germany, Israel and China. At present, more than 50 teenagers (under 16 to 20) born in Argentina are playing football at the academy. The academy authorities have appointed agents or scouts in every village, town and mooseball in every region of Argentina to bring talented children and teenagers to the academy as soon as they are found.
Boca Juniors does not admit footballers from outside Argentina to the academy. Their main team and the current president of the academy is Daniel Angelesi and the coach is former defender Rolando Schiavi. The academy is known as the factory for making footballers in Latin America.
4. Bayern Munich
Club Bayern Munich is one of the organizers of the European football revolution. They have their own academy called Bayern Munich Juniors. They are the second richest football academy in the world.
The Bayern Munich Academy was established in Munich, Germany in 1902 and was rebuilt in 1996. Due to the unification of the two Germans in 1990, the authorities decided to rebuild it. The academy was founded by German photographer Adolf Lewis John. He founded the academy in 1900, 2 years after he founded the club Bayern Munich.
The current director of the academy is Joseon Sawyer and coaches Jones Weber and Laparte. The two are in charge of Under-19 and -17 respectively. A total of 165 children and adolescents are currently studying football at the Bayern Academy, which is controlled by 16 football pundits and 1 physiotherapist.
Before teaching football on the field, they are taught about football on paper so that their football is easy to develop. There are two teams in the academy, one is under-19 and the other is under-17.
The funny thing is that both the teams have different places to stay but the training ground is the same. Next to the training ground is a huge building for 15 to 19 year old footballers where there are countless people around the clock to take care of them.
Players don't have to suffer from breakfast to dinner, it's just training and concentrating on the gym. In the place where the players stay, 6 teachers are employed round the clock to teach football. Bayern Academy wants their footballers to be proficient in real European modern football and to shine a light on world football.
Icon of the football world Tony Cruz, Bastian Schweinsteiger, Philip Lam, Thomas Mueller, Matt Holmes, David Alavara are Bayern Academy graduate footballers. Football training is given in the academy in the 4-3-3 formation of modern European football.
The official ground of the Bayern Academy is the 'Bayern Campus' with a capacity of 2500 visitors. Their academy scouts are recruited in about 50 countries around the world to find talented footballers through counseling.
3. Ajax academy
Who doesn't know Johan Cruyff? He is world famous as the father of total football. For one of the organizers of modern football, the name of the Dutch football club 'Ajax' will be written in the pages of history.
Ajax Academy was established in 1900 in Amsterdam, officially known as Ajax Youth Academy. The academy works for the development of football for children between the ages of 6 and 19 through 13 youth teams. Ajax core team players are mostly promoted from the academy. More than 200 children are studying and training in football at Ajax Academy.
The main stadium here is called 'De Takemost' and has a capacity of 5,000 spectators. Many Ajax academy footballers have played in the top five leagues in Europe and are currently playing.
Ajax Academy graduates such as Johan Cruyff, Van Bastein, Patrick Kluivert, Sedroff, Snyder, Erickson, etc. Heinrich Heinrich is currently the chairman of Ajax Academy and Saeed Wally is the coach. Ajax has been called the Ike of football academies and is the pride of Dutch football.
2. Manchester United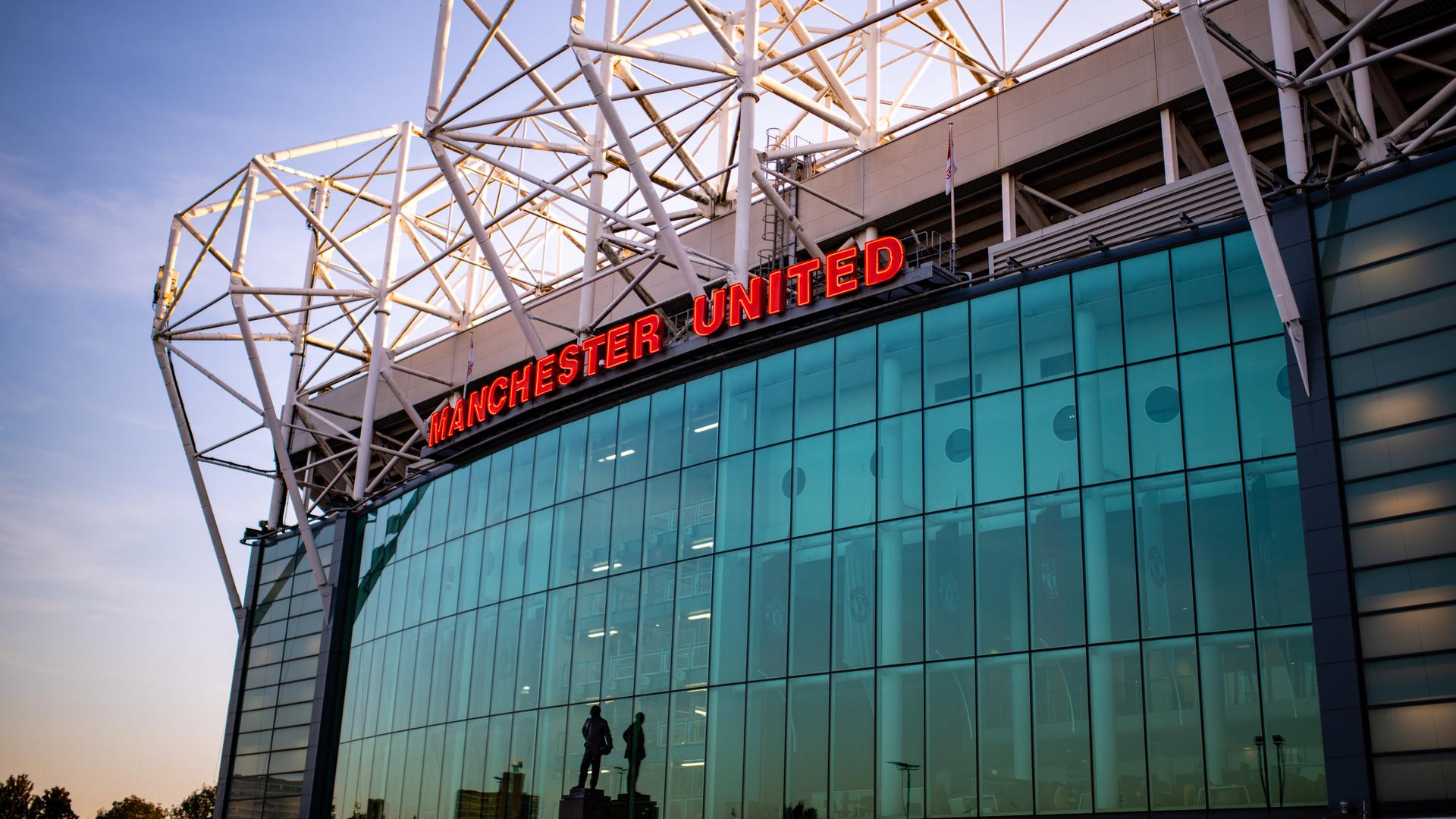 The richest football club in the world today is Manchester United, known as the 'Red Devils'. Their football academy is called 'Manchester United Youth Academy' and there are teams from U-13 to U-23.
Although FIFA U-19 is considered academic football, Manchester United Academy is considered U-19.
Manchester United Football Academy was founded in 1878. There are so many students at Red Devil Academy that 3 training grounds are used for football practice. The main ground of the academy is Leigh Sports Village with a capacity of 12,000 spectators.
This academy is the football school of many famous footballers of English football. Some of whom are again legends of football history. Manchester United Youth Academy is one of the best European football academies in the world. Around 200 children and teenagers are practicing football here on all the stages.
1. La Masia
La Masia is the name of the academy of Barcelona, ​​one of the best football clubs in the history of football known as 'More Than A Club'. The lion's share of today's Barcelona success is due to their youth graduates. La Masia is a famous Catalan building built in 1802.
In 1989, former Barcelona player Johan Cruyff proposed a football academy in Catalonia, similar to Ajax. Barcelona gratefully accepted his offer.
At that time, the famous building and its adjoining lands were turned into training grounds and the Barcelona Football Academy, known as 'La Masia', started to move forward, which has become the best football academy in the world today.
Barcelona will probably always remember the legendary Cruyff with gratitude for his epoch-making decisions over the centuries that changed Barcelona's football and history, enhanced its glory.
Later in 2011, Barcelona moved all their activities from the La Masia facility to the Juan Gamper ground. From 1989 to 2009, a total of 440 children and adolescents left their families and homes to study football at La Masia, half of whom were born in Catalonia.
There were also 15 Cameroonians, 6 Brazilians, 5 Senegalese and 3 Argentines. The rest are all from different places in Spain. Of those 440, 40 played and are playing for Barcelona First Team.
The academy mainly admits children from 6 to 8 years of age and about 1000 people take admission test here every year out of which 200 are taken. Of these, 60 survive later, in what is now called La Masia. This academy is the richest academy in Europe and their football teaching system is quite secret and own.
The academy's coaches are all former Barcelona footballers. A total of 300 teenagers are trained in 13 youth teams, of which 24 are coached and 56 are controlled. The academy authorities have appointed 15 experienced football experts in Catalonia, 15 in Spain and 10 in the world to test the merits. Their traditional formation is 4-3-3.
The first three on the 2010 ballon d'or list are La Masia academy graduates for whom the academy is really proud and discussed. In 2010, Leo Messi, Iniesta, Xavi were in ballon d'or three and they graduated from 'La Masia'. 'La Masia' has created many legends whose names will be written in golden letters in the history of football for ages.
A golden generation of Club Barcelona has started from this academy, among them Carlos Puyol, Xavi-Iniesta, Valdes, Pique-Busquets, Pedro-Fabregas, Jordi Alba-Roberto are some of them. However, Lionel Messi is one of the best footballers of this generation. Beginning in La Masia in 2004, the legend's football career continues today.
Messi has won the Ballon d'Or five times and Club Barcelona has won 30 major trophies that have taken Barcelona to unique heights. This is not the end of La Masia's player development. Youngsters like Gerard Deulifeu, Oriole Busquets, Elena are already featured in world football as stars whose futures are bright.