Arthur Wharton: The first black professional footballer in football history
Arthur Wharton's life was not easy, he was repeatedly victimized by racist behavior, his mind was repeatedly wounded. Still, with a sense of self-worth, Arthur plays with his head held high, and his performance and success are the answer to racism.
Since the modernization of football in England in the mid-nineteenth century, it has not been long since the game's popularity spread throughout Europe. At that time the Victorian era was going on in England, Queen Alexandria Victoria was the ruler of the whole of Britain and Ireland.
Racism has permeated the system of government and society in England. Racism has become a 'socially acceptable' behavior day by day. England then continued to expand their empire around the world. England was gradually colonizing many countries, big and small.
The English, who had a nose-high, high self-esteem, did not consider blacks to be human beings. Blacks had to listen to racist remarks all the time, they did not have the opportunity to associate with the elite white society. The playground was no exception. Yet the English have always been a sports-loving nation, playing a role in the patronage and modernization of sports. Everyone had the opportunity to participate in any game.
But it was not as easy for whites to achieve success, honor and fame in sports as it was for blacks in the 'slave class' or 'working class'. Yet some people have endured all the bitter words, overcome all obstacles and snatched success, lost the racists. He has paved the way for his successors and has become a part of history.
It all started with someone, the arrival of blacks in football came through Andrew Watson, Robert Walker, Arthur Wharton. Andrew Watson and Robert Walker played in Scotland; However, they were not professional footballers, they played in the amateur league.
Because, the English Football League, founded in 1888, is the first professional league in the world, the Scottish Football League was established as a professional league two years later, in 1890.
Even then, many sports experts claim that Andrew Watson was the first professional black footballer. However, most still recognize Arthur Wharton as the first professional black footballer.
Arthur Wharton's life was not easy, he was repeatedly victimized by racist behavior, his mind was repeatedly wounded. Still, with a sense of self-worth, Arthur plays with his head held high, and his performance and success are the answer to racism.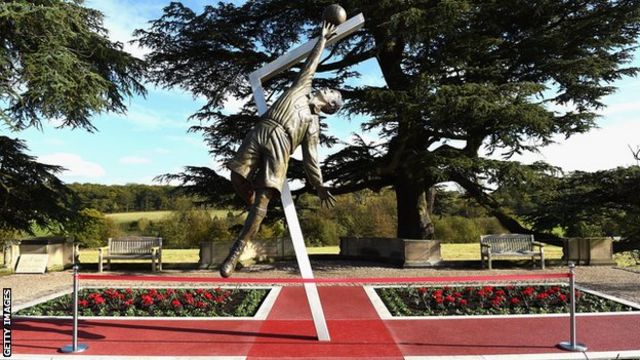 The Story Of The Beginning
Arthur Wharton was born on October 28, 1865, in Jamestown, Accra, the capital of the West African country of Ghana (then Gold Coast). His father, Henry Wharton, was a famous priest and minister in Grenada, West Indies. His father was of mixed-blood, half Grenadian half Scottish.
His mother Anna Florence Izibra was a member of the Fanti royal family of Ghana. Each of the uncles was a successful businessman. Arthur's uncle's family owned The Gold Coast Times, the famous Gold Coast magazine. Looking at the lineage of Arthur's parents, it is easy to guess that he was the son of an aristocratic, affluent and aristocratic family.
In 1884, at the age of 19, Arthur Wharton came to England to study. He began studying theology at Cleveland College in Darlington. Following in his footsteps, his father was a well-known priest. But not preaching, God wrote nothing else in his destiny.
In addition to his studies, Arthur Wharton began participating in various sports competitions at the college. He soon became absorbed in theology and became absorbed in sports. He has competed in all kinds of sports - cricket, football, cycling, rugby, running.
The most surprising thing is that he has found success in every sport in which he has participated. He was 6 feet tall, had a beaten body and incredible speed. God-given shapely body, physical height and speed gave him more advantage in sports than ten other people, he used it well.
The Versatile Athlete and His Challenges
In 1886, the British Amateur Athletics Association organized a 100-yard race at Stamford Bridge Stadium in London. Arthur Wharton also took part in that competition. It took him only 10 seconds to reach the finish line. He was the first runner to cross 100 yards in 10 seconds.
After winning this competition, he went to the forest and set a new record in the fastest human race in the country. But an outsider who lost hundreds of white competitors and set up such an incredible feat, it was not digestible to many.
They follow Arthur Wharton, continue to criticize. In 1887 he took part in the same competition again, becoming the champion again. Then more harsh language was used in the newspapers to write about him. Arthur Wharton is also said to be an athletic Shemacher (Shame + amateur = Shamateur). Arthur, however, never engaged in direct debate with critics.
Another incident during this race is known. As Arthur was getting ready to go on the field, two athletes, who were about to play against him, stared at Arthur and said to each other,
"What kind of Ahamri player is this Darky? We can lose a player like him from time to time, what is there to be afraid of him?"
Arthur would handle such an embarrassing situation with a very cold head. Whenever the commentators of the time said something about Arthur, they used the words 'brunette' and 'darkie'. These words were even used in newspapers.
Here is another incident: A man once handed Arthur 20 20 and said, 'If you lose, I'll give you 20. If you lose, I will win the bet. ' At that time 20 20 is not a small amount.
But Arthur rebuked him, saying, "If you ever make such a bad offer, I will complain to your authorities." That is, even though Arthur made little money, the temptation to make large sums of money did not destroy his morals.
Arthur Wharton began receiving calls from various sports clubs after winning the race. He started earning money as an 'appearance fee' by participating in various competitions.
Arthur Darlington has been involved in both cricket and Darlington football clubs since 1984. He played for Darlington Football Club as a goalkeeper, and occasionally as a winger. Running, football, cycling - in a word, Arthur Wharton can be called a 'first class all-round athlete'.
Ever since he played for Darlington, he has become one of the most popular footballers in the city. 'Magnificent', 'Invincible', 'Superb' etc. are being pronounced around the name of the athlete who was once neglected to get the title of 'Shemacher'.
In a total of 32 matches played for Darlington, he won the hearts of ordinary fans. He was also selected to play for the 'Newcastle and District' team when he was a player in Darlington from 1885-1886. The team was made up of the best players in town.
Arthur went down to play in a match at Darlington vs. North Preston End. His ability and skill did not take long to catch the eye of experienced scouts at North Preston End. North Preston End invited him to play for their club. Arthur also left Darlington and joined shortly thereafter.
Signed with North Preston & Club in 1886 as a semi-professional and semi-professional player. Lily played for the Whites in 1886-87 and 1887-88. Preston reached the semifinals of the 1886-87 FA Cup.
Goalkeeper Arthur Wharton's role in Preston's success was no less. However, Arthur's side lost 3-1 to West Bromwich Albion in the semi-finals.
Even then the English Football League was not established. The FA Cup is England's highest competition. He played in the FA Cup semi-finals for Preston, and after such success, he should be well-known. It is said that Arthur Wharton was a goalkeeper who was skilled enough to play for the England national football team. But Arthur was never considered for the national team because of the racist attitude of the Football Association (FA).

What was Arthur Wharton like as a goalkeeper?
Like many famous goalkeepers in history, Arthur Wharton was very crazy. The time we are talking about, the 1880s and 1890s, the goalkeeper at that time means that the man is either crazy or someone with a lot of shit. That is the style of English football then, rough and tough. Goalkeepers could control the ball by going anywhere in their half, blocking the ball with any part of the body.
So when all the players of the opposing team gather in front of the goal to score a goal, just as reflection is needed to snatch the ball and stop the goal, so is attacking skill like Thai kick boxers. He had great strength in his hands as well as these two qualities.
Arthur always punched the ball in the front with his fists. Arthur's technique was dubbed 'Prodigious Punch' by the British media. Jumping left and right, he not only blocked the ball with his hands or punches, but also hit the shots with his head effortlessly.
However, not everyone applauded him, even though they applauded, they did not stop beating him by mentioning his skin color. For example, in 1887 a columnist in the Athletic Journal wrote,
"If Wharton goalkeeping for the North End, their betting rate in the English Cup will go up drastically. Not even a stork will be able to dodge him if he stands at this Darkie goalpost."
Again, some did not hesitate to praise him. In a 1942 memoir by a Sheffield fan, Sheffield wrote in a column for the Telegraph and The Independent:
"I went to watch the match between Rotterham and Sheffield one Wednesday, at Olive Grove Stadium. I saw Arthur jump to incredible heights, then I saw him jumping and hanging over the crossbar.
Then the ball was caught with a gap between the two legs, three forwards Billy Ingham, Clinks Mumford and Mickey Bennett came running but could not take advantage in front of him, fell into the net of the goal post. I have never seen a goalkeeper save so much in my life. I've been watching football for fifty years. "
Needless to say, Arthur Wharton's goalkeeping was great entertaining.
In 1888 Arthur Wharton left the game of football to concentrate on running. Sheffield was then known as the city of athletics. He won the Sheffield Handicap in front of thousands of spectators at the Queen's Ground in Hillsboro. The Sheffield Daily Telegraph then called him "faster than a race horse."
Despite his success, a year later, when Rotherham Town offered him a chance to play football, Arthur did not think twice about returning to football. Maybe he was missing football a little too much. In 1888 the English League was established as a professional league.
In 1889, Arthur signed with Rotherham United as a full-fledged professional player. He played for Rotterham for five consecutive years. He became the first black professional footballer in the history of the football league.
The last word of all
Many say that football was reborn in England in the 1990s. In addition to the type of game and technological development, the creation of various organizations such as Show Racism The Red Card or Kick It Out has also played an important role in the modernization of football. From the Public Order Act of 1986 to the Football Offenses Act of 1991 - these laws are playing an effective role in the fight against racism.
British historians have always despised blacks and did not want to give them the status they deserved. They have written only their own words. There was no one to record history on behalf of blacks. This is why Arthur Wharton could not become a very popular or studied name in football.
For a long time, the sports world did not realize how important Arthur Wharton's achievements were, how dynamic he was as an athlete. So it took many decades for his fame to come to light. Many years later, people like Shawn Campbell have worked selflessly to find the history of their roots, spreading the history of their ancestors.
So today we also got to know about them.
Viv Richardson-John Burns-Yaya Toure or today's Sadio Mane-Angolo Kantera will be immensely grateful to Arthur Wharton. How much can these footballers, who are earning a six-figure salary and enjoying a luxurious life in today's age, realize the contribution of their predecessors, not getting proper evaluation only for skin color, not being selected for national team and feeling financial hardship, or falling into nameless graves day after day?
It is unknown at this time what he will do after leaving the post. However, the turning point in English football began with Arthur Wharton, more than a hundred years ago.
The racist situation has improved in the current century, but it is still not as expected. We often see news of racist behavior of different footballers with different footballers in the world of internet and in the pages of newspaper games. The fight against racism has been going on for a long time, there is still a long way to go.
Arthur Wharton was a man of great virtue and fame, even though he fought against society while he was alive and spent his last life in misery. He has done his job in spite of hundreds of insults, he has not missed the target. That is why even after so many years of death, his name is being pronounced with respect. As Phil Vasily wrote,
"He (Arthur) ended his days sadly, but he was not a sad figure, he did things his own way, despite obstacles put in his way."
Arthur Wharton's story therefore inspires everyone to take bold steps in life.